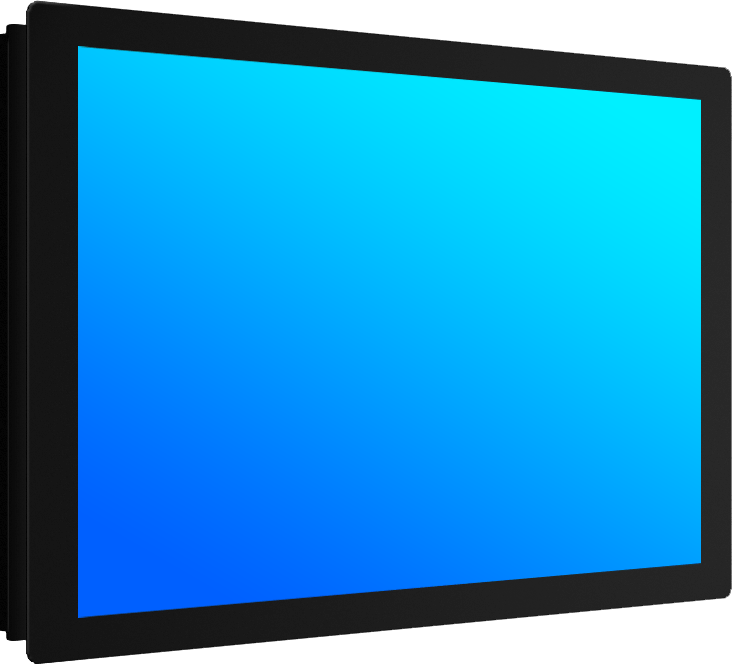 Sleek 4K display that has a sturdy, boxy shape for both style and durability.
Object Recognition Ready option
high brightness screens available
wall bracket included
pC or android options
20/40 and 100 touch points with projected capacitive technology
anti-bacterial film option
5mm toughened, anti-glare & anti-scratch glass
4K uHD, back-lit lED screen 43″/49″/50″/55″/65″
3 year swap-out warranty

High resolution
Stunning 4K screen with a robust, boxy design for style and protection
Object recognition ready options
Object recognition is the ability to drop an interactive puck onto the screen and the screen to react to that object and display relevant content such as videos, pictures and graphics. 
PCAP Technology
Features Projected Capacitive technology for a flat surface. No bezels around the screen.
Retail & Marketing
The TAB 2 could be mounted on a wall, inviting customers to interact with it and view marketing material for your shop.
Museums & exhibitions
The TAB 2 is perfect for museums and exhibitions, as it is sturdy and durable whilst inviting engagement. A museum could have information about an artefact or marketing material on the TAB 2
Restaurants & Bars
Restaurants could have the TAB 2 laying flat as a table for customers to order, pay and view the menu on, as well as play games, draw, etc.
The TAB 2 features an amazing 4K display, which has a sturdy and stylish shape for durability and appeal.
This screen is perfect for places where you want to interact with the public, such as shops, restaurants and museums.
This screen uses Projected Capacitive technology, which means the screen surface is smooth and flat. You can touch the screen with your fingers or other objects, and it will detect up to 10 or 100 touch points. It is very precise. You can choose a screen size from 43″ to 65" with 4K UHD resolution.
We also offer another option with Infrared 32 touch technology, which does not have any bezels around the screen. You can mount this screen on a wall, lay it flat on a table or attach it to a mobile stand.
Promultis TAB 2 screens are great for retail settings, marketing events, restaurants, exhibitions, museums and libraries.
YOU MAY ALSO BE INTERESTED IN…

Do you need a Bespoke Software Solution?
At Promultis, we can develop bespoke interactive and non-interactive software solutions for the Varitilt Standard Plus, making your visions into reality.
If you would like to have a look at our previous work, visit our Immerse website by clicking on the button below.