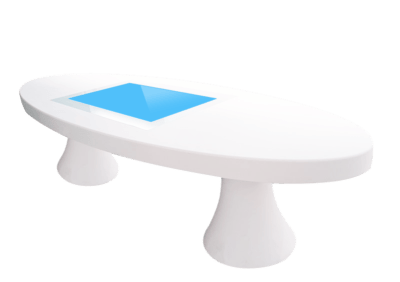 In addition to our impressive range of pre-built designs, we can also design a completely bespoke housing for an interactive table using materials such as wood, Corian and metal, etc…
32″ to 500″ interactive area
4K UHD LED screen
full design and prototyping
3 year warranty
object recognition ready
custom built PC options
PCAP or IR touch technology

32″ to 500″ Interactive Area
We can supply screens anywhere from 32″ all the way up to 500″ meaning no matter your design spec, we can find a suitable screen. 
4K UHD Screen
The 4K UHD back-lit LED screen delivers a bright, crisp, and responsive viewing experience.
Full Design & Prototyping
Collaborate with our design team through the entire process, from the draft stage all the way through prototyping and final custom build.
PCAP or Infrared Technology
The touch table can be built using either Projected Capacitive touch (PCAP), creating a seamless surface; or Infrared touch which leaves a small 'finger-in' gap. Our technical advisors will assist you in choosing the best touch technology for your requirements.
3 Year Warranty
Our 3-year repair and replacement warranty with remote hardware support means that we will try to solve any issues remotely before organising a hardware replacement if needed.
Object Recognition Ready
Create a more hands-on experience for users by triggering events on-screen by placing real, physical items on the screen surface.
Custom Built PC Options
Our technical experts can build a custom PC for your custom build catered specifically to your hardware requirements or you can supply your own.
Our team provides a full design & prototyping service, 
working with you
 to create a table that fits your design requirements.
You will have a choice over every aspect of the table, including screen size, touch technology, perhaps you would like to integrate our Tangible Object Recognition or RFID? Our expert technicians will provide recommendations and guidance where needed and suggest recommended PC specs to power the table.  
YOU MAY ALSO BE INTERESTED IN…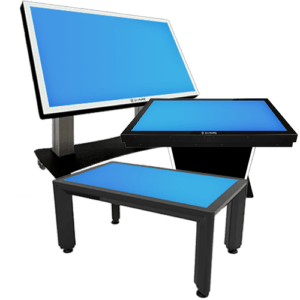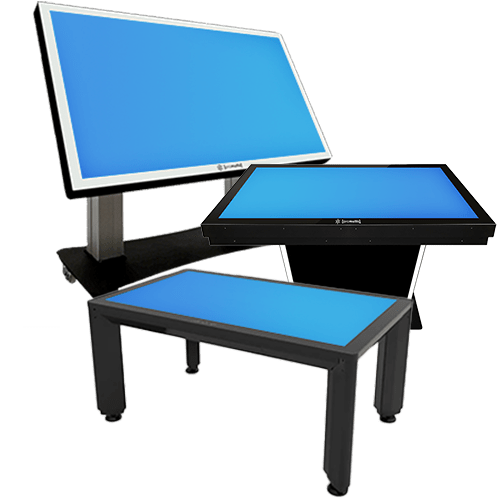 Promultis Touchscreen Tables
Our range of touchscreen tables is designed to fit most needs. The range includes designs that work well in education, health care, retail and business. Interactive touchscreen tables are also great for multitouch scenarios where multiple people need to touch the table at the same time.

Do you need a Bespoke Software Solution?
At Promultis, we can develop bespoke interactive and non-interactive software solutions for your custom build, making your visions into reality.
If you would like bespoke software for a custom build, or to look at our previous work, visit our IMMERSE page by clicking on the button below.