Promultis offer a range of interactive touchscreens for both indoor and outdoor use. The range is very versatile offering both IR and PCAP touch options. Whatever your need, business, health, education, we will have a touchscreen to meet your needs.
All our touchscreens are supplied with 3-year warranty, have hardened glass protection, and allow great connectivity.
Buy or Rent Today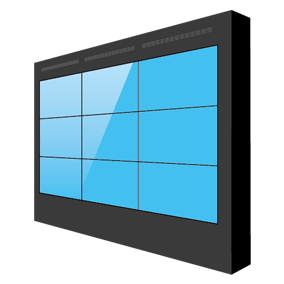 Promultis Touch & Non-touch Video Walls
Ultra-narrow bezel LED flat panels are perfect for creating high-definition, near-seamless tiled display walls in any configuration and size. Promultis Touchscreen Video Walls enables up to 32 touch points and allows multiple users to simultaneously interact with the video wall.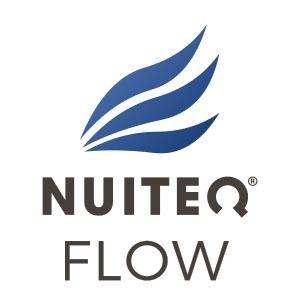 NUITEQ Flow
NUITEQ Flow with over 42 apps including presentation, creativity and productivity tools, as well as games and puzzles.
YOU MAY ALSO BE INTERESTED IN…
What is a touchscreen?
A touchscreen is a device that will allow a user to interact with the content on the screen with a finger or stylus rather than a mouse and keyboard. They are very good for appications where user input is important.
What types of touchscreen are there?
We offer 2 types of touchscreen technology. Infra-red and Capacitive Touch. Both types of technology allow the user to touch the screen and interact with content displayed.
Infra-red touch technology works by beaming many infra red signals across the screen area, and when you touch the screen, you break the beams and the system recognises a "touch point" in that location.
PCAP or capacitive touch works with a skin on the back of the glass that covers the screen. When you touch the glass it creates an electrical charge at that location and the sensor recognises that as a touchpoint.
Which is better? Infra-red touch or pcap touch?
This will depend on how you choose to use the screen. Generally Infra-red is cheaper, so if the screen is upright on a wall or stand, then this technology is perfect. The extra benefit with infra red is that you dont actually need to touch the screen with a finger to make a touch point. The beams that go across the glass surface can be broken with anything. So you can use a pen, gloved hand, or anything. (this is why cuffs and ties can cause a touch point if the screen is flat- see below).
PCAP is better for tables or where the screen is flat or at an angle. Because it doesnt have a frame, PCAP is much better aesthetically. It also requires an actual finger or special stylus to create a touch point so things like ties or cuffs dont create "ghost touch points" like an Infra Red frame would.
How Reliable are Touchscreens?
Very reliable. The actual screens are now all LED, so do not suffer with heat issues, and the touch technology is very reliable. Promultis offer a 3 year warranty on all our touchscreens.