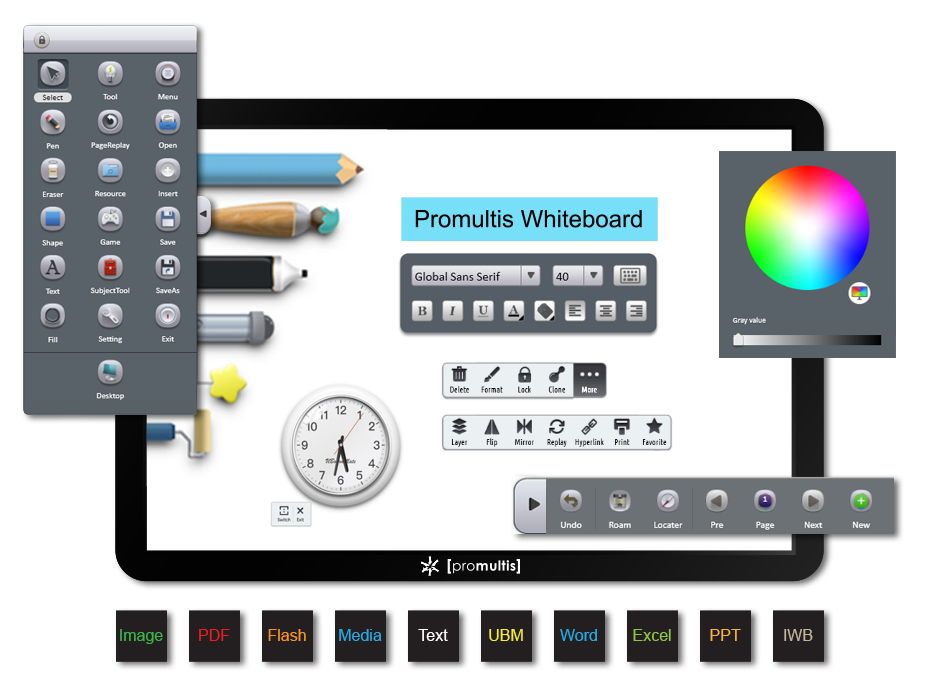 UBoardMate Whiteboard Software
Easy-to-use annotation software developed for Promultis Touch Screens with Windows and Android options
Wide range of built in tools
Easily import media
Ideal for schools
Save content in multiple file formats
Whiteboard Software
The Whiteboard software allows users to take notes, brainstorm and educate with the wide range of built-in tools.
Media
Media including pictures, videos and pdf documents can be easily imported. 
Annotation Tool
The annotation tool allows users to annotate over content shown on the screen, like PowerPoint presentation or Excel files.
Educational Tools
Ideal for schools because of the integrated educational tools, like a ruler, protractor, compass and more.
Functional backgrounds
In addition, there are also multiple functional backgrounds available that make the use of UBoardMate easier, such as grids and lines.
Multiple file formats
Content can be saved in multiple file formats, including the native .UBM file system that is editable again at a later stage.
Windows UBoardMate Software Features
Import, annotate and export
Windows UBOARDMATE software menus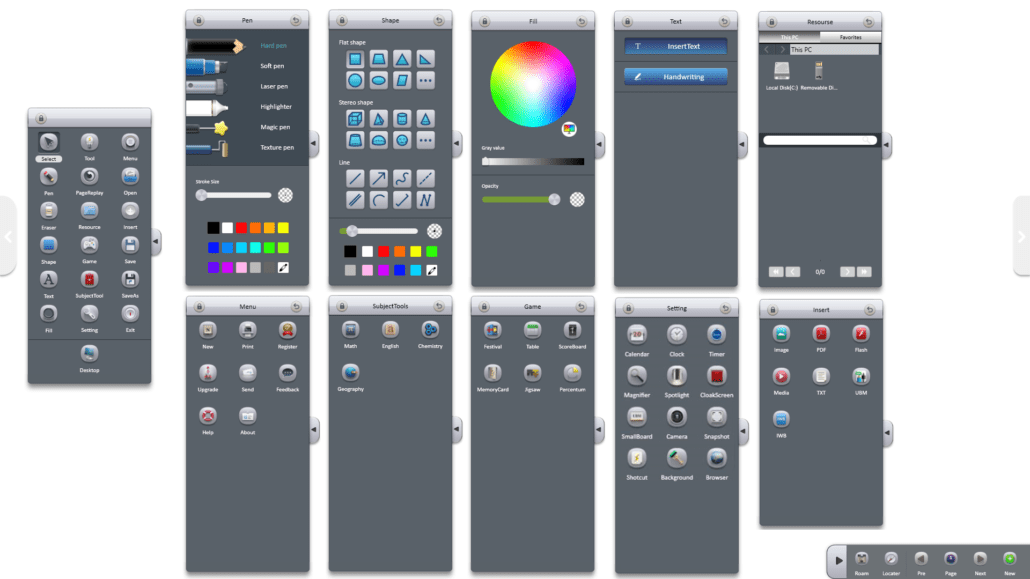 Android version of UBOARDMATE whiteboard software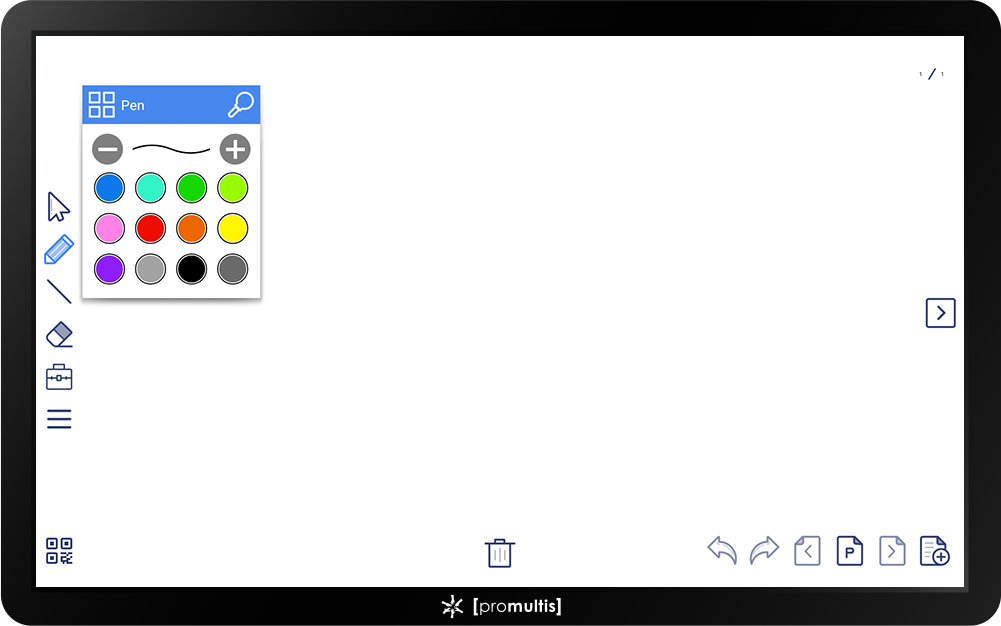 YOU MAY ALSO BE INTERESTED IN…

Do you need a Bespoke Software Solution?
At Promultis, we can develop bespoke interactive and non-interactive software solutions , making your visions into reality.
If you would like to have a look at our previous work, visit our Immerse website by clicking on the button below.