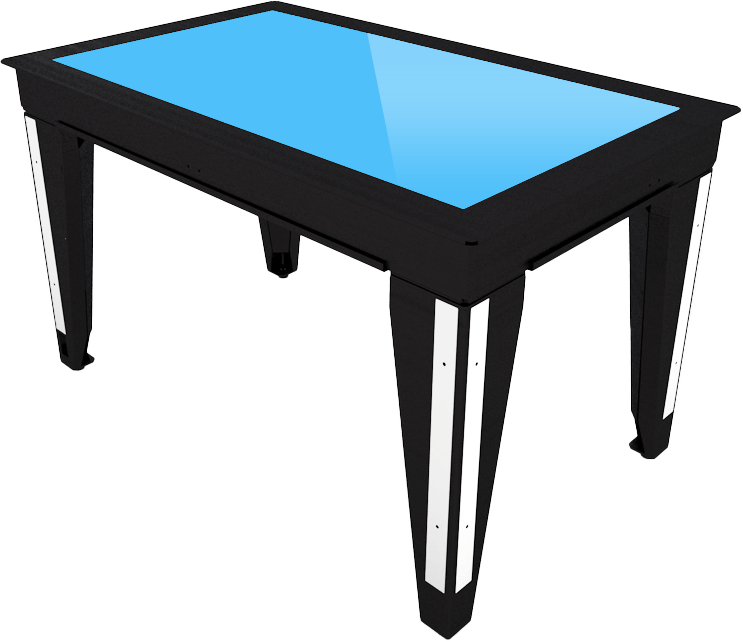 The all new tetra x is the latest installment in the tetra range
49″ to 65″ interactive area
easy access all sides
4k UHD, back-lit LED screen
anti-bacterial, anti-glare and anti-scratch film options
object recognition ready option
HDMI connectivity
secure PC compartment and cable management
3 year on-site warranty
optional integrated PC (multiple specifications available)

HDMI Connectivity
HDMI connectivity ensures seamless integration with external devices. 
Secure PC Compartment
The secure PC compartment keeps the Tetra X organised and clutter-free
43″ to 65″ Interactive Area
With an expansive interactive area, the Tetra X easily provides an engaging experience.
Restaurants & Bars
The Tetra X is the perfect option to create an immersive experience at a restaurant or bar.
4K UHD LED Screen
The 4K UHD back-lit LED screen delivers a bright, crisp, and responsive viewing experience.
3 Year Warranty
Our 3-year repair and replacement warranty with remote hardware support means that we will try to solve any issues remotely before organising a hardware replacement if needed.
Exhibitions & Events
The Tetra X is the perfect addition for stands at exhibitions and events due to its accessibility and multi-touch abilities.
Boasting an impressive 43″ to 65″ interactive area, the Tetra X provides users with an expansive and immersive platform for engaging experiences.
With easy access from all sides, this sleek table design ensures seamless user interaction and collaboration. The 4K UHD, back-lit LED screen guarantees stunning visual clarity and vibrant colours, while the optional anti-bacterial, anti-glare, and anti-scratch film options enhance durability and user comfort. Additionally, the Tetra X offers object recognition capabilities, enabling intuitive interaction with physical pucks on the table's surface. HDMI connectivity ensures seamless integration with external devices, while the secure PC compartment and cable management system keep the setup organised and clutter-free. For added convenience, customers have the option to choose an integrated PC from a range of specifications. The Tetra X combines exceptional functionality, versatility, and durability, empowering users to unlock new possibilities in various domains ranging from education and business to entertainment and beyond.
YOU MAY ALSO BE INTERESTED IN…

Do you need a Bespoke Software Solution?
At Promultis, we can develop bespoke interactive and non-interactive software solutions for the Varitilt Standard Plus, making your visions into reality.
If you would like to have a look at our previous work, visit our Immerse website by clicking on the button below.