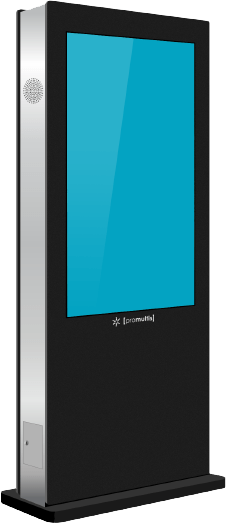 WAll mounted or free standing
Weather-proof IP Rated Steel enclosure
10 touch points with projected capacitive technology
integrated wi-Fi
intel i5 PC, 4gB RAM, 120GB SSD, Windows 7/8/10
Secure Access Panels
Weather-Proof IP Rated Steel
Protected against wind, rain and snow with secure rubber sealing and a strong steel frame.
Single or Double-Sided
We offer single and double-sided options. Both sides are completely independent with their own PC's and controls. Alternatively they can be linked to display the same content.
Built-In Fans or Air Conditioning
The totems can be cooled with fans in hot weather or with a smart air conditioning system that regulates the internal temperature in hot or cold weather.
Secure Storage
The entire system is locked behind a tamper proof door to keep the vital components safe and operational.
Object Recognition Ready
Create a more hands-on experience for users by triggering events on-screen by placing real, physical items on the screen surface.
1 Year On-Site Warranty
Our 1 year on-site warranty means that we will strive to solve any issues that may arise, either over the phone or with an engineer visit if required.
HDMI Connectivity
With multiple HDMI connections, use the supplied PC or connect your own machine to drive the unit.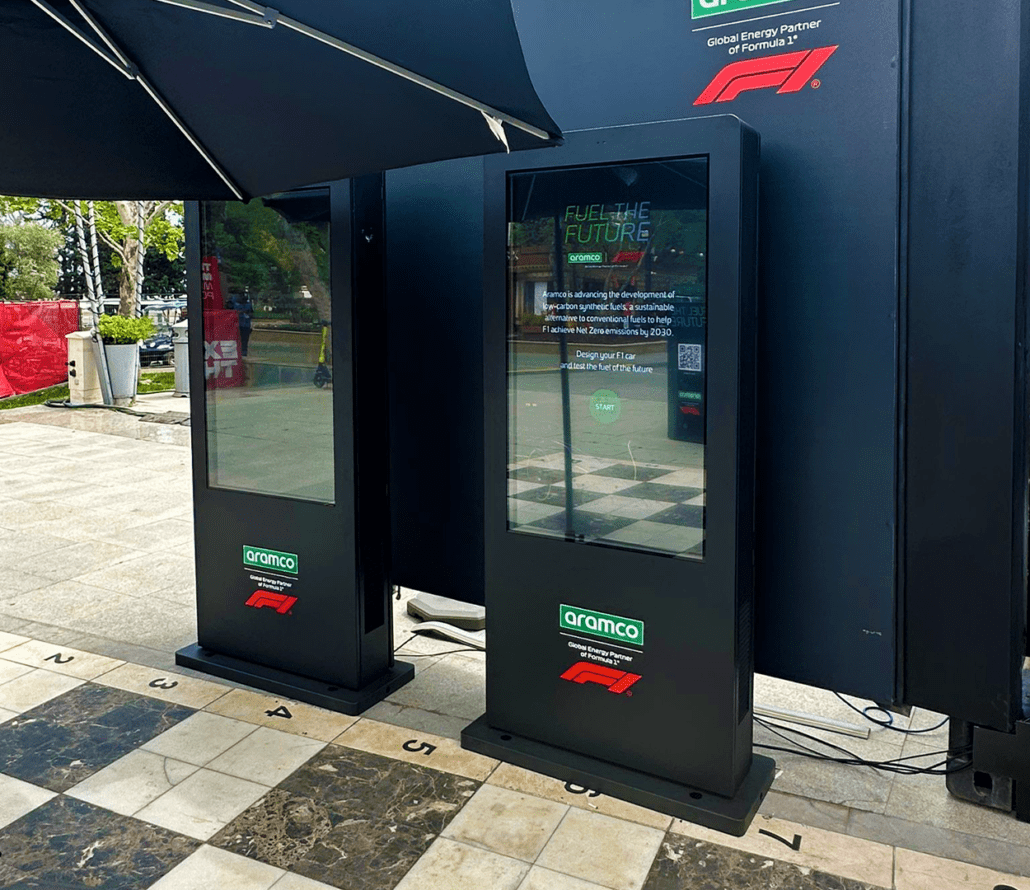 The free standing,
Promultis
 Ascentia Outdoor Totem has a weather-proof IP rated steel housing to ensure dust and water- free enclosure along with 6mm secure, tempered glass with anti-glare option. 
Single or double sided options including high brightness, LED HD screens with standard 1500 nits and up to 3500 NITS option. The units have the option of built-in fans or energy-saving air conditioning units and include smart temperature regulating technology. The interactive option has 10 touch points with Projected Capacitive Technology. 
These Outdoor Totems are perfect for use as outdoor digital signage or as wayfinding/information hubs in public areas. The unit can be bolted down to ensure it can't be tipped over or moved. 
We can also apply custom vinyls to the casing to promote your company or branding! 
YOU MAY ALSO BE INTERESTED IN…

Do you need a Bespoke Software Solution?
At Promultis, we can develop bespoke interactive and non-interactive software solutions , making your visions into reality.
If you would like to have a look at our previous work, visit our Immerse website by clicking on the button below.