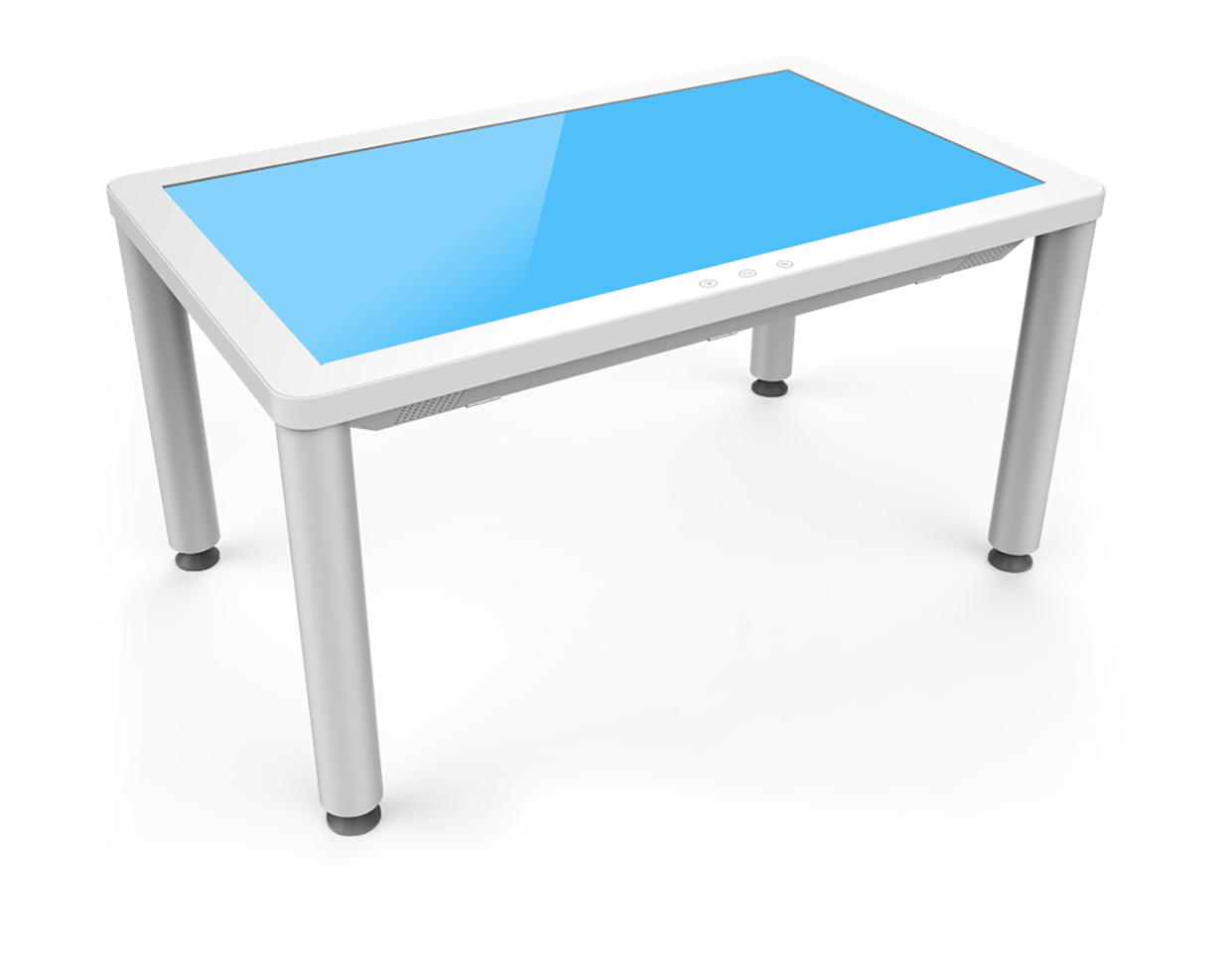 The promultis tetra table is a fixed, four legged, 43" 1080p hD 40 touch point projected capacitive collaborative interactive table
43″ interactive area, no bezel
10 touch points with projected capacitive technology
integrated android, use without a connected PC
optional oPS i7 PC
integrated wi-fi
interactive uBoardMate whiteboard android software
easy access all sides
1080p hD, back-lit lED screen
anti-bacterial film option
internal speakers
table-top controls
HDMI, vGA and USB connectivity
1 year on-site warranty
43″ Interactive Area
The 43″ interactive are invites natural collaboration and teamwork. With up to 40 touch points at any one time, a multi-user experience has never been easier to achieve.
1080p HD LED Screen
The 1080p HD back-lit LED screen delivers a bright and responsive viewing experience.
Tabletop Controls
Control the Android OS through the tabletop controls, access the home screen, previous apps, and navigation. Lock the controls at any time to prevent tampering.
Integrated Wi-Fi
The Tetra Table also has incredible connectivity by means of integrated Wi-Fi, HDMI, RS232, and USB ports, making the connection of other devices seamless and easy. Access to the ports is via a drop-down panel on the side of the table.
1 Year Warranty
Our 1-year repair and replacement warranty with remote hardware support means that we will try to solve any issues remotely before organising a hardware replacement if needed.
Integrated Android
The built-in Android 5.0.1 OS allows you to run a huge range of compatible apps, browse the web, and view imagery and video. Open access to the Play Store to download any app and tailor your very own experience.
Optional i7 OPS PC
If a Windows OS is required, our optional i7 slot-in PC's come with the latest Windows 10 OS giving you full access to all of its features.
Interactive Whiteboard Software
The Tetra Table comes pre-installed with interactive whiteboard software for Android, allowing you to draw, annotate over images, and view media all in one package!
Its sturdy and neutral design means it will fit into almost any type of environment whether being used in a reception area, as an interactive games table, in a marketing or sales suite, or in a meeting room.
Our Interactive Whiteboard Software comes pre-installed on the Android backend, and you can install apps from the play store. Alternatively, add the optional windows i7 OPS PC which slots neatly inside the table, or use your own PC, laptop, or another device to drive it too.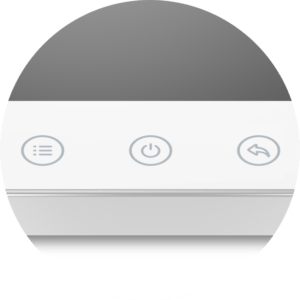 YOU MAY ALSO BE INTERESTED IN…

Do you need a Bespoke Software Solution?
At Promultis, we can develop bespoke interactive and non-interactive software solutions for the Tetra, making your visions into reality.
If you are interested in bespoke software for the Tetra and would like to look at our previous work, visit our IMMERSE page by clicking on the button below.