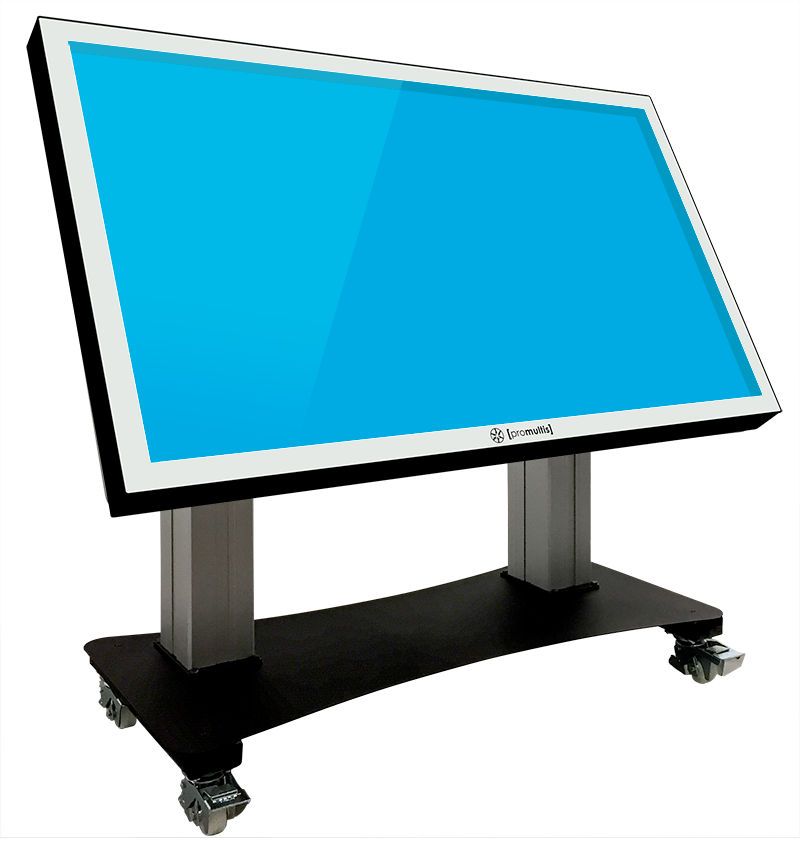 THE ULTIMATE ADJUSTABLE, MULTITOUCH, MOBILE TABLE SOLUTION
65″ to 86″ interactive area
20/40/100 touch points with projected capacitive technology
32 touch points with infrared technology
pC compartment and cable management
hDMI and uSB connectivity
professional floor levelling castors
easy access all sides
4K uHD, back-lit lED screen
object recognition ready option
anti-bacterial film option
optional i7 pC
electric height and tilt adjustable
3 year on-site warranty

Electric height adjustable
Height adjustable and tilt adjustable
Size of the screen
Available with 65″ to 86″ 4K UHD, LED Screen
Portable and stable
Portable on 4 industrial strength castors wheels
Strong
No compromise on stability and strength
Top of the range
The Promultis Vari tilt Elite is our top-of-the-range model and is constructed for screen sizes up to 86"
GIVING YOU INCREASED VERSATILE FLEXIBILITY AND PORTABILITY WITHOUT COMPROMISING STABILITY AND STRENGTH
The Promultis Vari Tilt Elite is our top-of-the-range model and is constructed for screen sizes up to 86″.
The height elevation is adjusted by two substantial powered columns to provide stability and finite adjustment. This allows the platform to be lifted or lowered, at the touch of remote control, to the desired height and to be lowered for stable mobility.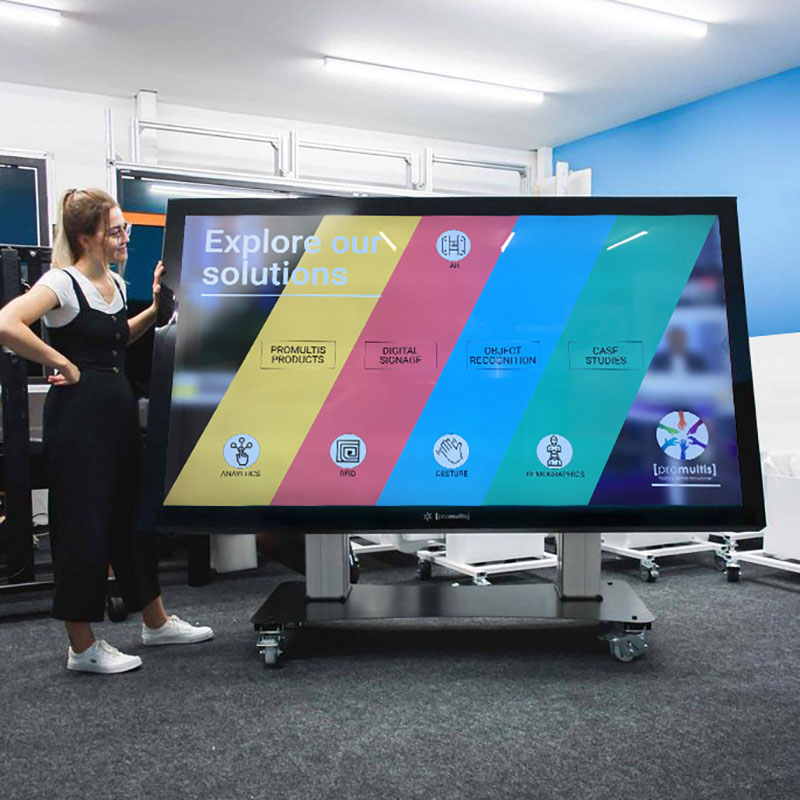 YOU MAY ALSO BE INTERESTED IN…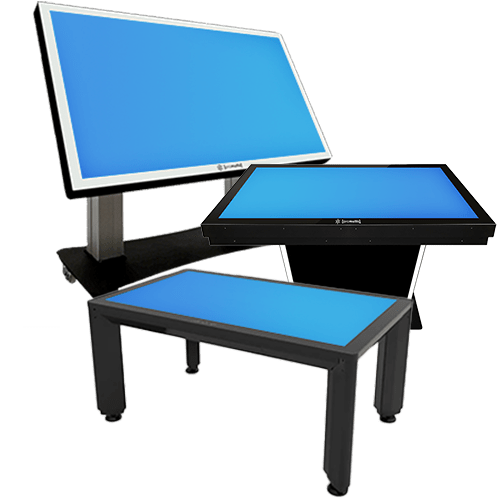 Touchscreen Tables
Our range of touchscreen tables is designed to fit most needs. The range includes designs that work well in education, health care, retail and business. Interactive touchscreen tables are also great for multitouch scenarios where multiple people need to touch the table at the same time.

Do you need a Bespoke Software Solution?
At Promultis, we can develop bespoke interactive and non-interactive software solutions for the Varitilt Standard Plus, making your visions into reality.
If you would like to have a look at our previous work, visit our Immerse website by clicking on the button below.