UNIT 9 – Meta
Rugby World Cup France 2023
Exhibition Train Tour
Customer Requirements
As part of the Rugby World Cup France 2023 Exhibition Train-Tour, headline sponsor Meta wanted to create an immersive VR experience that would build excitement amongst fans. This experience would travel around France, giving rugby fans a chance to dive into the atmosphere of Stade de France, and the opportunity to virtually meet the French rugby team. Before entering the virtual reality world, Meta needed a way for users to create a customised character that could be used within the experience.
Promultis Solution
We created Tablet Kiosks that would house tablets for the avatar creation hubs. Since these kiosks would be travelling around 51 different cities in France across 100 days, we needed to make sure that they were lightweight and portable, making them easy to set-up and de-rig at each stop of the tour. The base of the kiosks are designed to house a battery unit that allows the tablets to remain fully charged, eliminating the risk of the tablets running out of battery. This also allowed the units to remain fully wireless, further enhancing the portability of the kiosks. We also fully wrapped the units to keep branding consistent throughout the whole event and experience.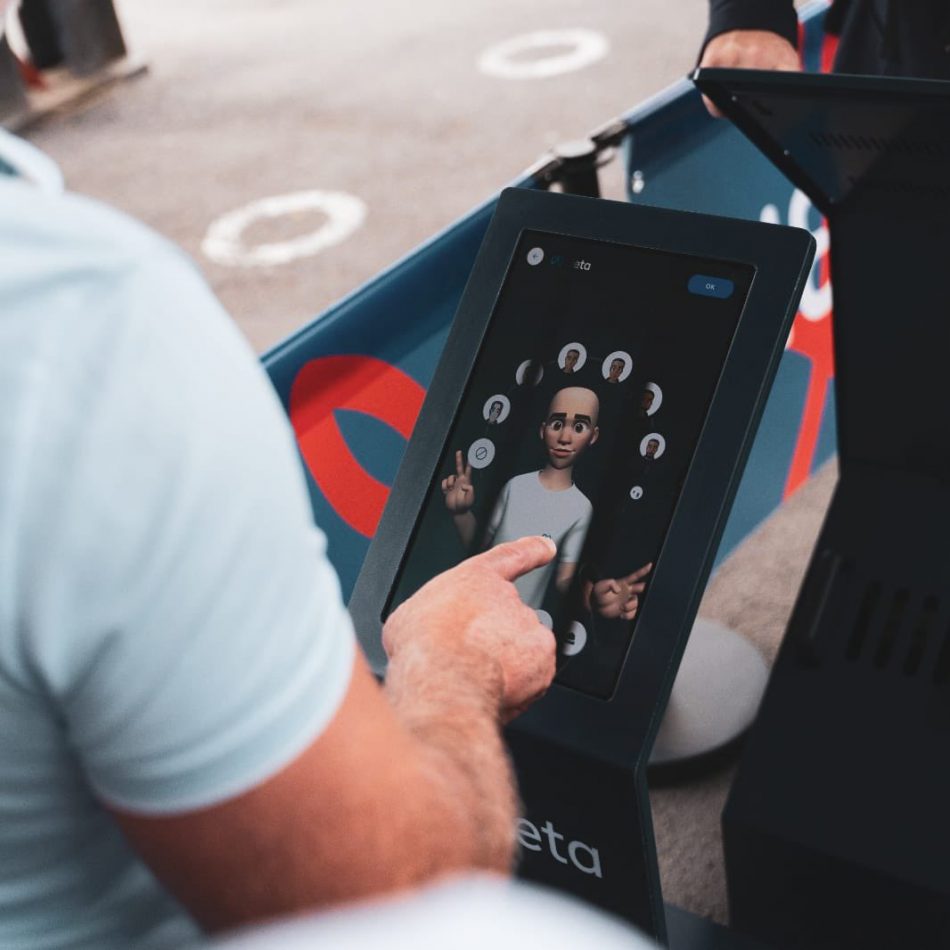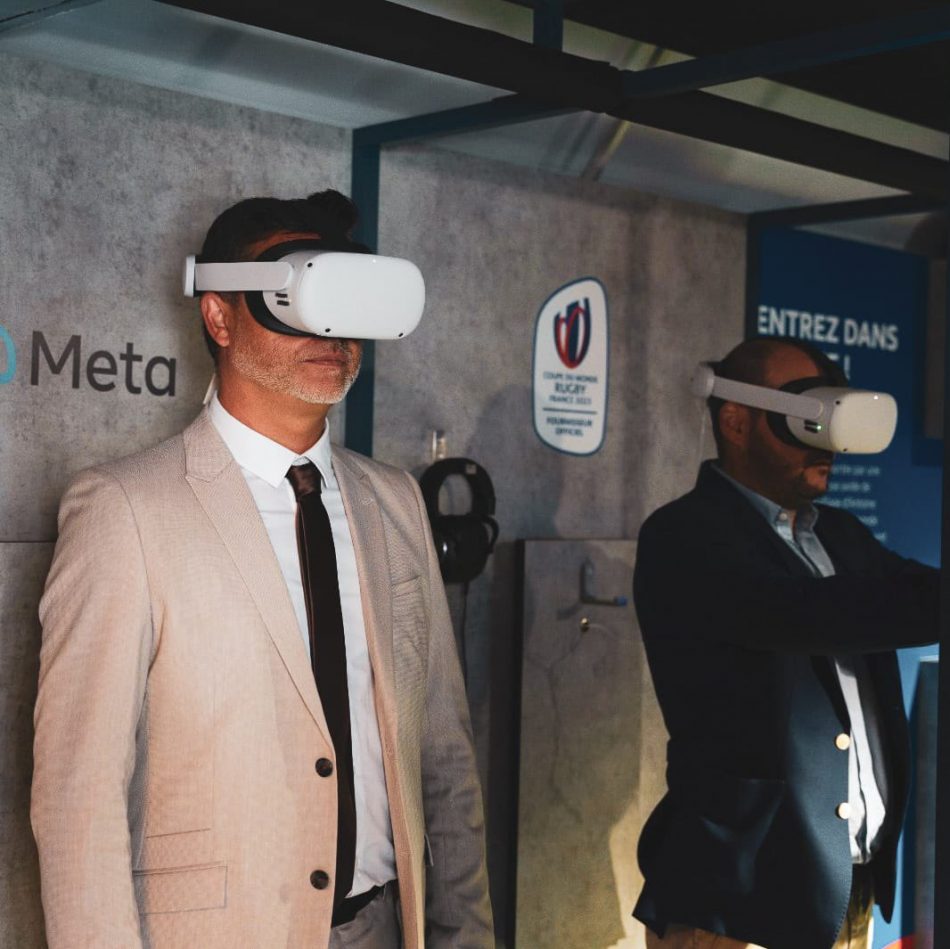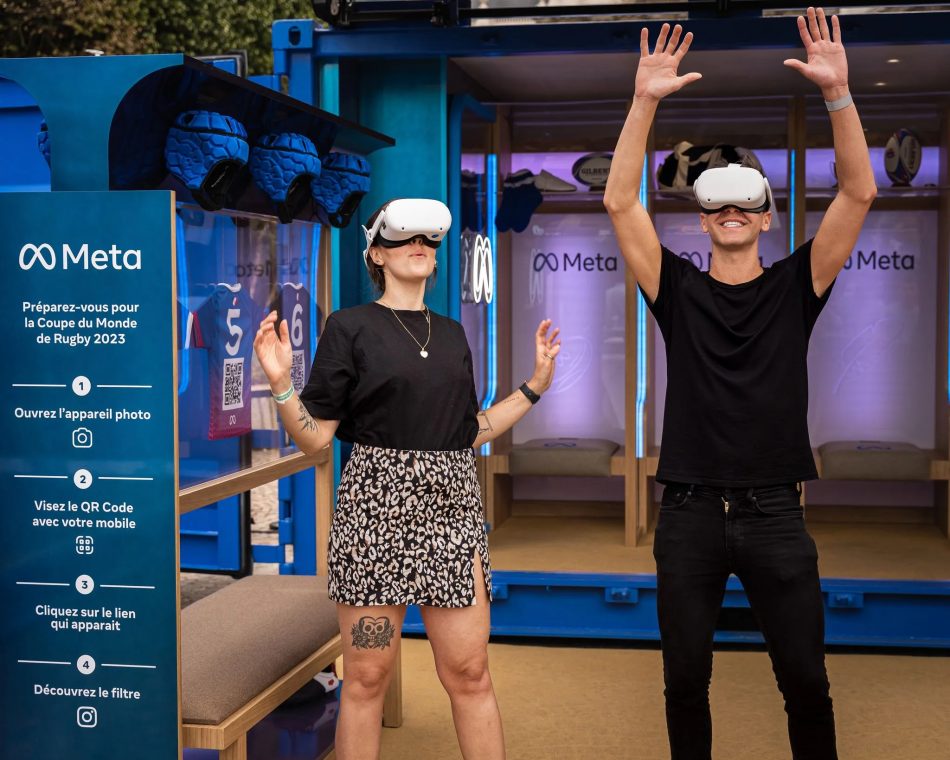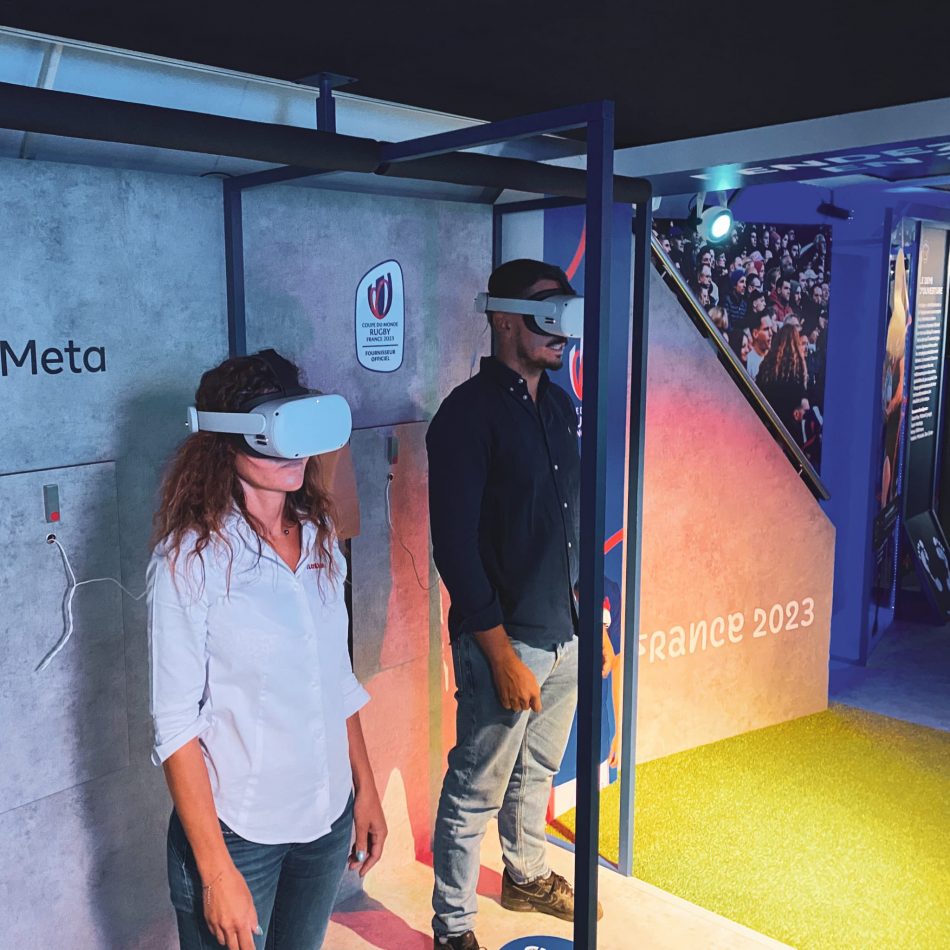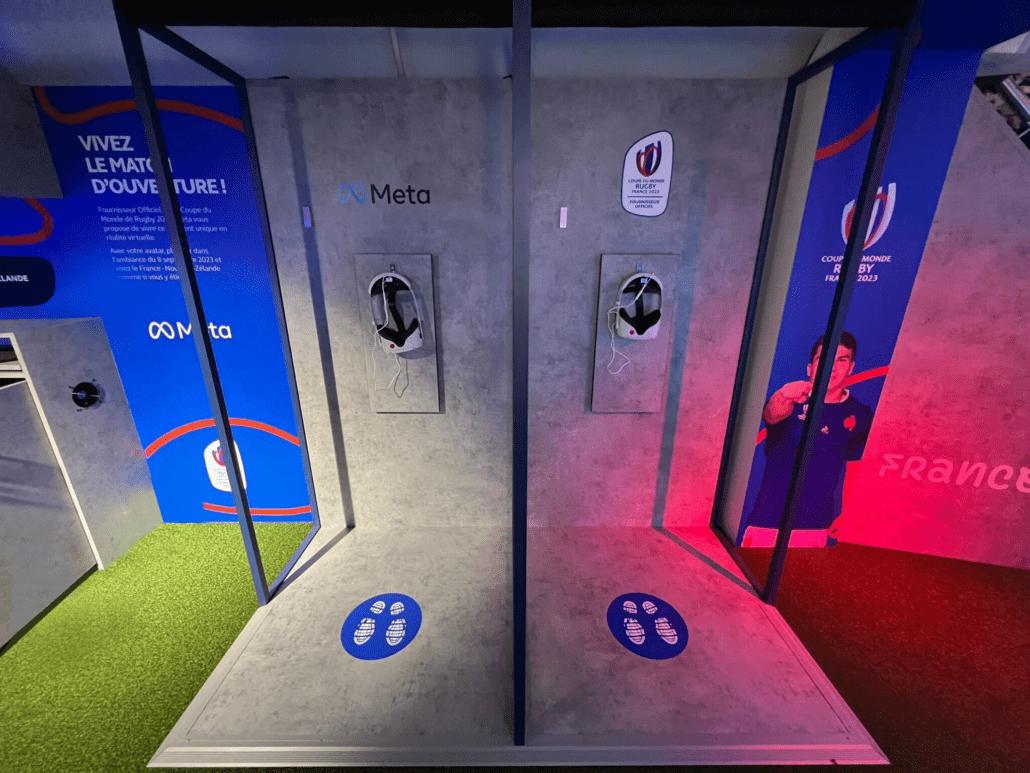 Learn more about the product used in this project
Promultis Tablet Kiosk
The Promultis Tablet Kiosk is a lightweight and portable tablet stand with a built-in battery housing in order to keep the tablets fully charged for an extended period of time.