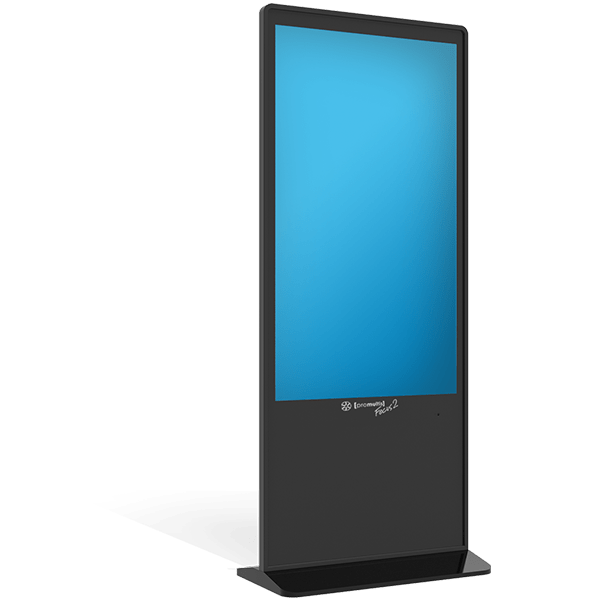 The Totem Focus 2 boasts an impressive 55″ 4K UHD touchscreen display with a slim chassis
10 IR touch points
tempered glass
internal speaker
secure with key only access
hDMI and USB connectivity
55″, 4K UHD, back-lit LED screen
poS and card reader available
android oS & optional i7 oPS pC within chassis
3 year on-site warranty
4K UHD LED Screen
The 4K UHD back-lit LED screen delivers a bright, crisp, and responsive viewing experience.
Android OS & optional PC integration
Within the Totem is an Android 8.0 OS and an optional OPS PC with the latest version of Windows 10.
3 Year Warranty
Our 3 year remote and onsite warranty means that we will strive to solve any issues that may arise, either over the phone or with an engineer visit if required..
Key Only Access
The hardware housing at the back of the Totem can only be accessed via a key, making all components secure.
PoS & Card Reader Available
As an optional extra we can add Point of Sale and/or card reader to the Totem to facilitate card payments.
HDMI Connectivity
With multiple HDMI connections, use the supplied PC or connect your own machine to drive the unit
The Totem Focus 2 offers a host of impressive features to enhance your interactive experience.
It boasts 10 IR touch points, ensuring responsive and multi-user functionality. Its robust construction includes tempered glass for added durability, while the internal speaker provides clear audio feedback. Security is paramount, with key-only access, and it offers versatile connectivity options with HDMI and USB ports. The centrepiece is its stunning 55″ 4K UHD back-lit LED screen, delivering vibrant visuals. Additional functionality includes POS and card reader availability. The Totem Focus 2 runs on the Android OS, with the option for an i7 OPS PC within its chassis for added versatility. Plus, it comes with the peace of mind of a 3-year on-site warranty.
The Totem Focus 2 is perfect for a variety of situations, for example as retail and digital signage, it could show customers additional information about products and marketing content, or in exhibitions and events, allowing attendees to complete surveys or browse through informational or marketing materials.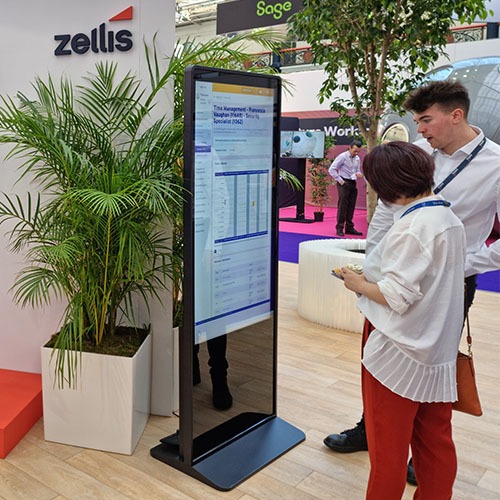 YOU MAY ALSO BE INTERESTED IN…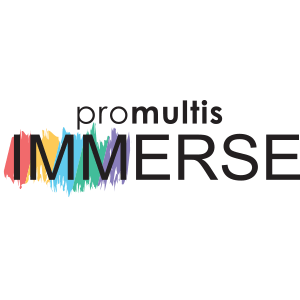 Do you need a Bespoke Software Solution?
At Promultis, we can develop bespoke interactive and non-interactive software solutions for the Totem Focus 2, making your visions into reality.
If you are interested in bespoke software for the Totem Focus 2 and would like to look at our previous work, visit our IMMERSE page by clicking on the button below.