Freestanding totem in a stylish aluminium and steel housing. Ideal for digital signage in shopping centres, public areas and transport hubs.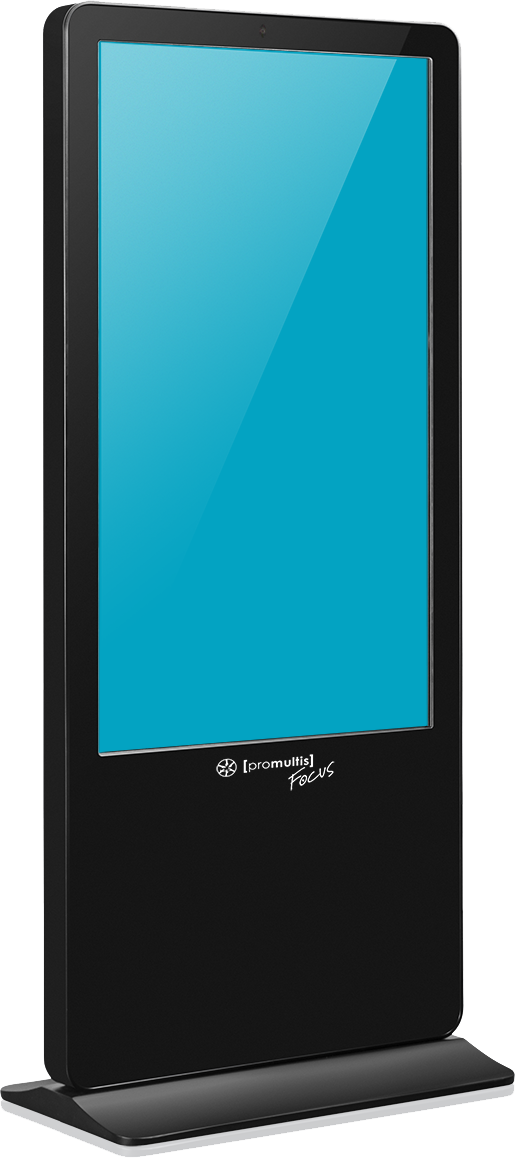 The Promultis Totem Focus is the natural evolution of our customer favourite, the Totem 2
Integrated webcam
10 touch points
tempered glass
internal speaker
secure with key only access
hDMI and uSB connectivity
55″, 4K UHD, back-lit LED screen
poS and card reader available
android OS & pC integration within chassis
integrated wi-fi
1 year on-site warranty
Integrated Webcam
The built-in webcam could be utilised as a photobooth or used in conjunction with demographic recognition software, as a few examples. The 1080p camera is able to capture crisp imagery.
1080p Or 4K UHD LED Screen
The 4K UHD back-lit LED screen delivers a bright and responsive viewing experience.
Android OS & PC Integration
Within the Totem is an Android 5.0.1 OS and an OPS PC with the latest version of Windows 10.
Photobooth Solution
Make use of the integrated webcam and create a self-service photobooth, letting users take pictures, customise them with virtual props, and print or email them!
PoS and Card Reader Available
As an optional extra we can add point of sale and/or card reader to the Totem to facilitate card payments.
HDMI Connectivity
With multiple HDMI connections, use the supplied PC or connect your own machine to drive the unit.
Standing just over 6ft tall and now with an integrated 1080p webcam, the stunning 55" 4k UHD vertical back-lit screen, housed in a stylish gloss black aluminium and steel housing, commands attention.
Previous Clients have used the Totem Focus for a large range of uses, including as wayfinding/information hubs, Photobooths making use of the integrated webcam, and in catering environments where the Totem can act as a digital menu system.
The Totem Focus has a very sleek and contemporary appearance, however, sometimes you need something just that little bit more exclusive. To that end, we offer you the additional option to completely wrap the housing of the Totem in vinyl promoting your company and branding!
Our in-house software team can create a bespoke interactive experience for a huge number of uses including digital signage, wayfinding/information hubs, marketing suites, retail environments, or for use at exhibitions. The possibilities are limitless!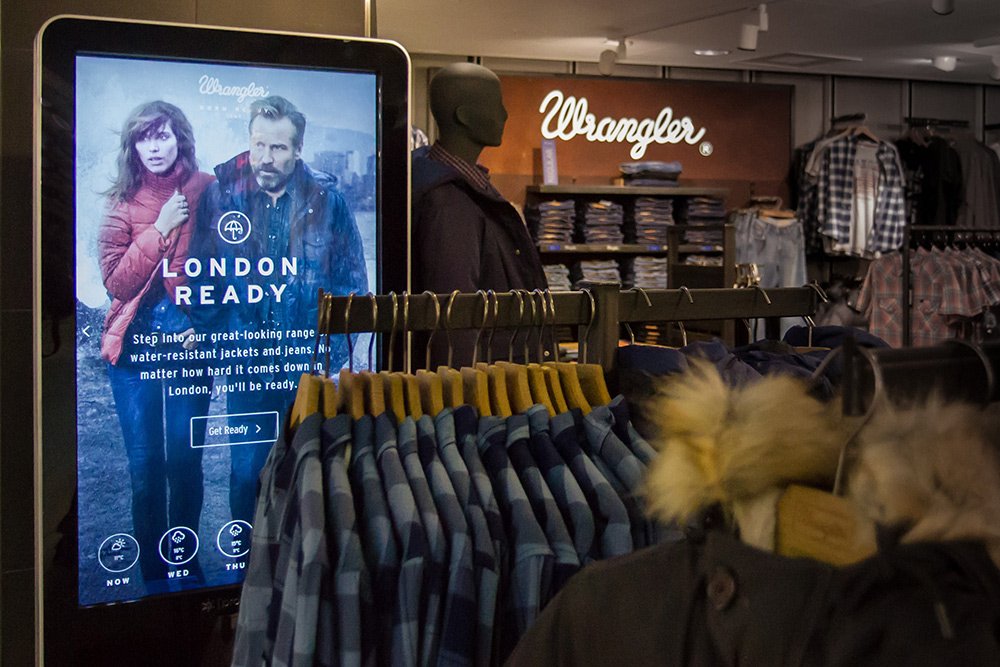 WHY NOT WRAP THE TOTEM FOCUS?
YOU MAY ALSO BE INTERESTED IN…

Do you need a Bespoke Software Solution?
At Promultis, we can develop bespoke interactive and non-interactive software solutions for the Varitilt Standard Plus, making your visions into reality.
If you would like to have a look at our previous work, visit our Immerse website by clicking on the button below.