Inamo is an Asian-fusion restaurant, crafting Japanese, Chinese, Thai & Korean cuisine. Opening their first site in 2008, Inamo now have 2 restaurants and 3 Inamo sukoshi food hall locations across London and have been voted the best Brunch in Central London by TimeOut in the LoveLondon Awards.
CUSTOMER REQUIREMENTS
Inamo reached out to us with a request to enhance the dining experience at their Soho restaurant following a successful installation at their Covent Garden restaurant. Their existing setup involved projectors positioned above each table, creating an interactive environment where physical clickers were used to engage with the projections. In order to elevate their customer experience, Inamo aimed to modernise their technology by integrating touch-sensitive tables and seamlessly integrating their self-service ordering software. Ensuring that the tables retained their practicality for customers to comfortably dine around was of utmost importance in this upgrade process.
PROMULTIS SOLUTION
We successfully provided and installed 20x Uno 2 Tables for Inamo, achieving a blend of sophistication and functionality that permeates the entire restaurant. The Uno 2 features a slender central column to ensure ample legroom for seated customers. Complementing these unique tables, we also furnished each one with custom-built PCs, guaranteeing the seamless operation of all software. The former reliance on dimmed lighting due to the use of projectors made visibility paramount. By transitioning to touch-sensitive surfaces, the environment became brighter and more inviting. These innovative tables were coupled with NUITEQ software, seamlessly integrating Inamo's self-service Ordamo software, enabling patrons to engage in games and place orders directly from their tabletop.
Our commitment to quality extended to the provision of a 3-year on-site warranty for all the technology implemented in this project, ensuring swift and efficient resolution of any issues that may arise.
"We've very much enjoyed working with the Promultis team to enhance inamo's unique projection based interactive restaurant experience with touch sensitive tables and a suite of new games. The upgraded technology has been very well received by our guests, and Promultis have been helpful & responsive throughout."
Noel Hunwick – Marketing Director & Co-Founder, Compurants Ltd, TA inamo restaurants & inamo sukoshi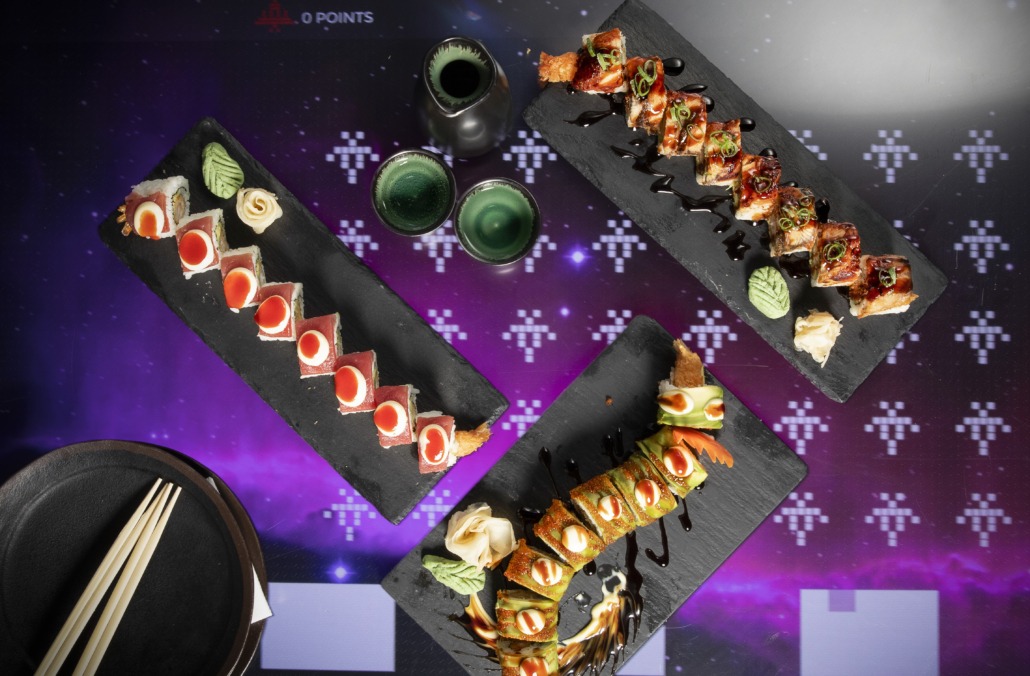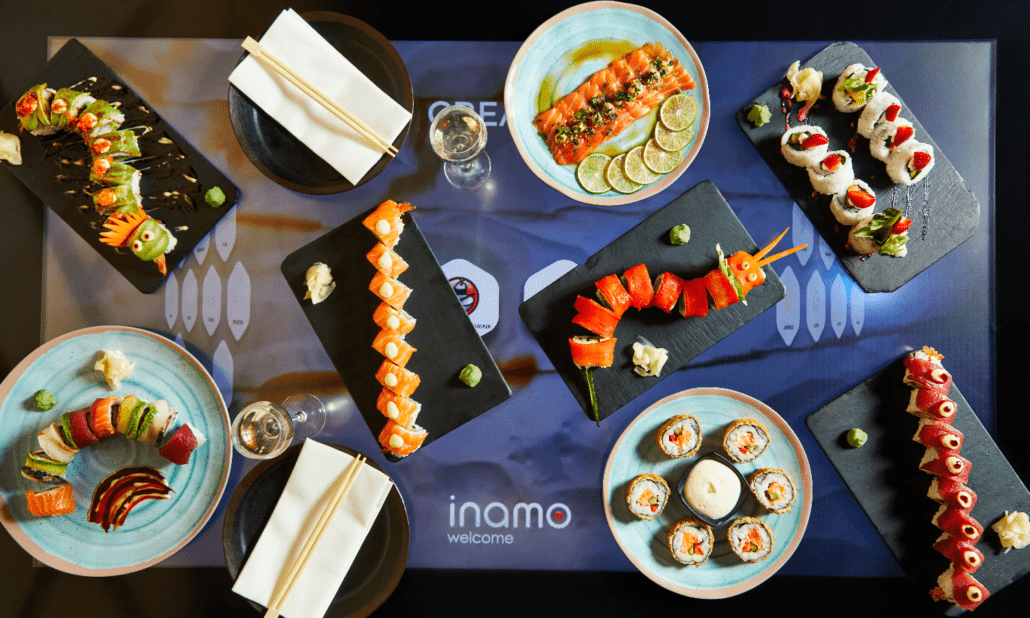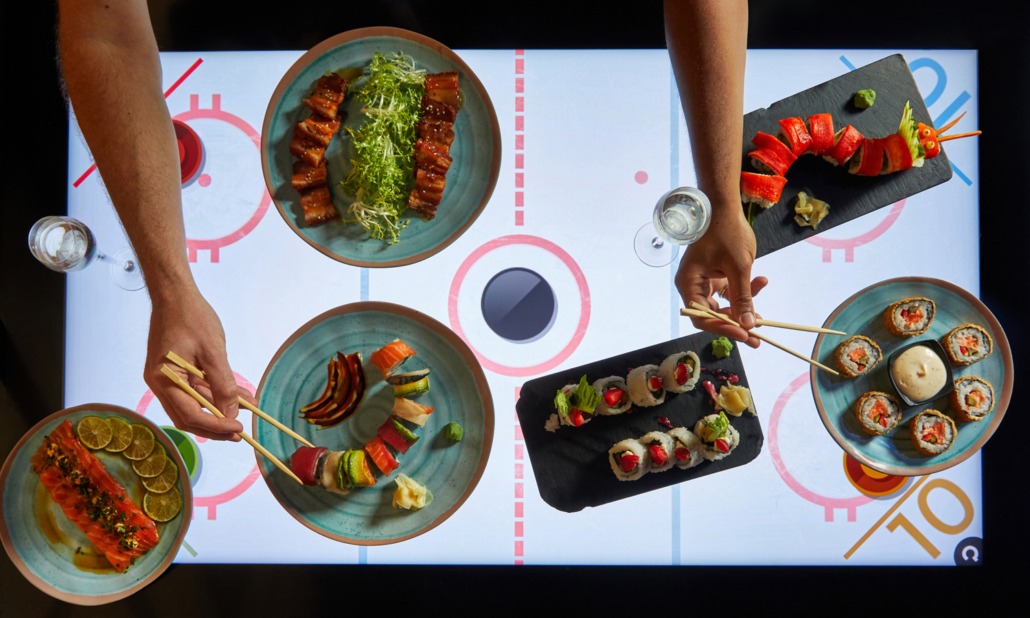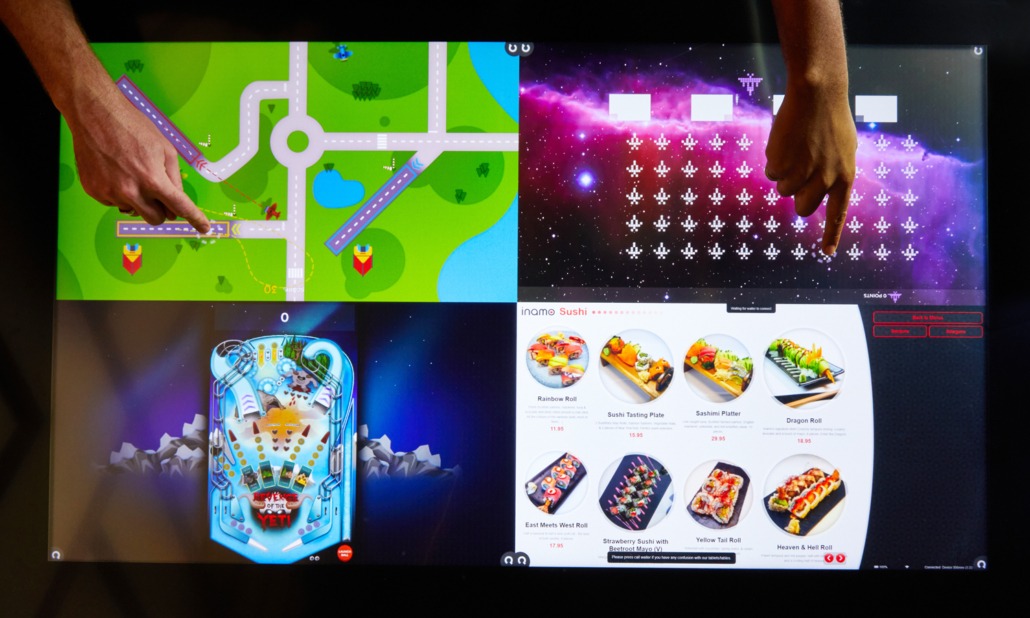 Learn more about the products used in this project
Link to: INTERACTIVE KIOSKS – Sentinel Outdoor Totem
Promultis Uno 2
Multi-touch software that offers customisable content, fast performance, stability, quality and comes with dedicated support. With the ability to split the software into zones, NUITEQ Flow allows users to interact with their own area without interfering with other users.